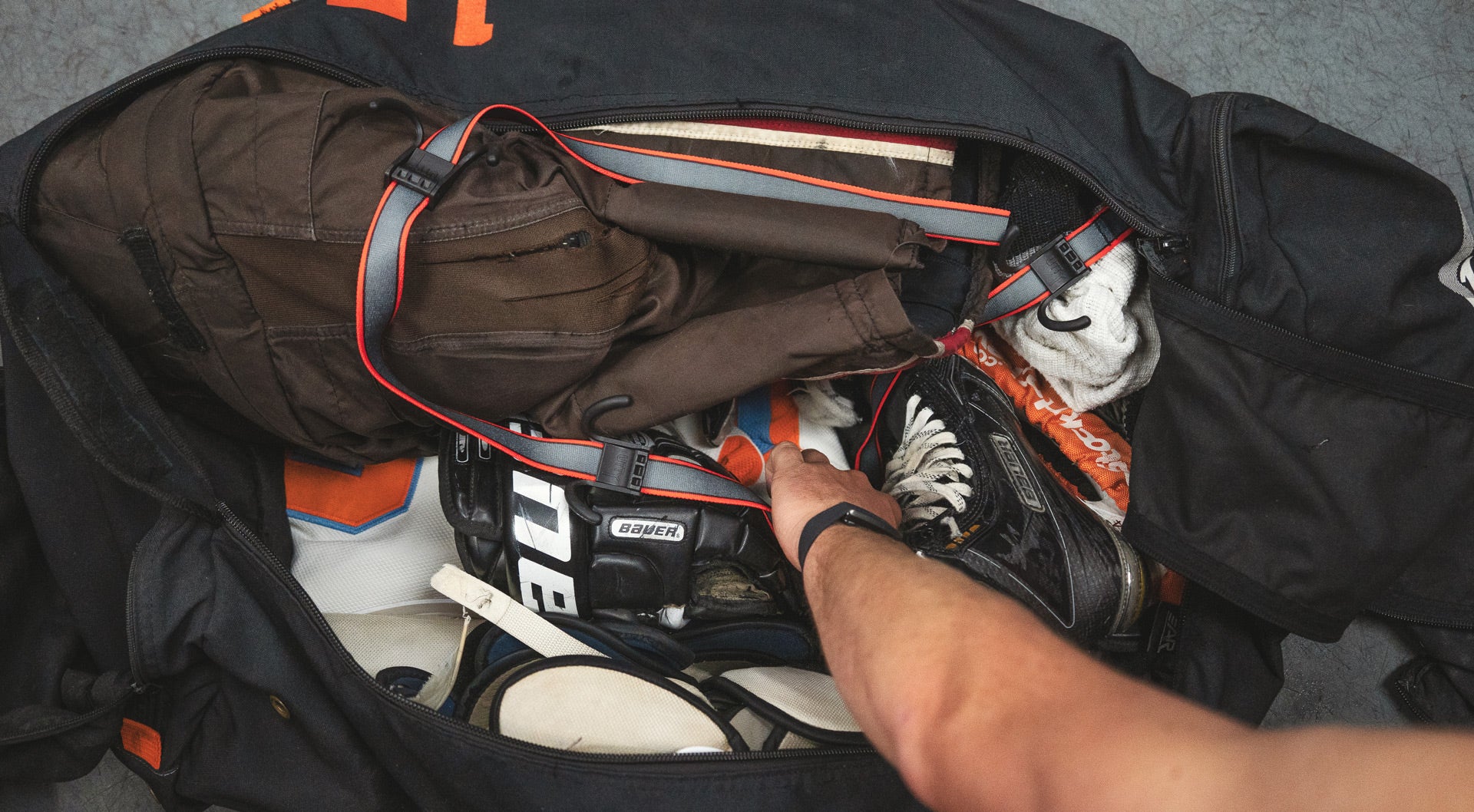 FOUNDED IN A HOCKEY FAMILY
THE 'AH-AH!' MOMENT
The Ah-ha moment for The UTTy came during an out of town hockey tournament. Cramped in a small hotel room, we were faced with a dilemma; "how do we store and maintain (air out post game) wet, bulky hockey gear?"
Players and families often travel several times a month and need a transportable system that functions well within a limited space. The UTTy by The Ridge Companies has created, through a patented design, a superior travel/home equipment, storage and maintenance solution.
The UTTy utilizes a micro footprint and allows users to properly store equipment thereby reducing health risks by facilitating equipment hygiene. In addition, it extends the life of the gear through proper maintenance.
It quickly became apparent to us that The UTTy had many more uses than just hockey!
VERSATILITY MEETS DURABILITY
UTTy is simple, portable and efficient which makes it an awesome tool for on the Go. UTTy is intended to utilize the existing hotel closet, roof rack or other tree branch. Keeping your equiptment off the floor, out of the way and allowed to properly dry
★★★★★

CONVENTIENT & IT WORKS!

Wad it up and throw it in the hockey bag when traveling. Hang it up in the garage year round for anything that needs to be hung.
★★★★★

EXACTLY WHAT WE NEEDED!

Worked perfectly for all our wet, smelly hockey gear. Didn't need to hang gear all over our hotel room during our tournament. Where has this been all these years!
★★★★★

Hung this on my laundry room door. Once I wash my son's hockey equipment, & it works perfect! Now I dont have hockey equipment drying all over my kitchen table.
★★★★★

Durable and clever. Can't do sports without it.